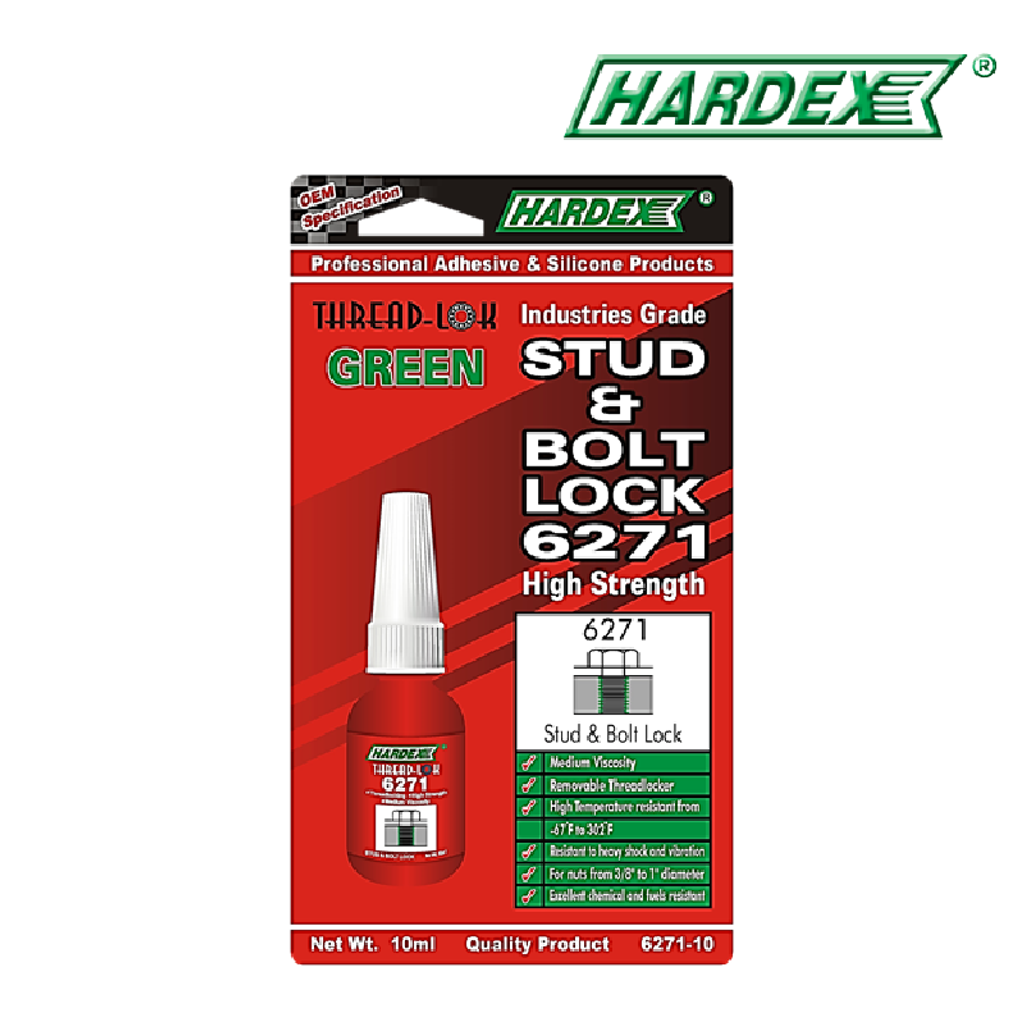 Hardex Stub and Bolt Thread Lock Green
Thread lock 6271 anaerobic thread locker is a green coloured coded medium to high strength and medium viscosity for general purpose fasteners. Excellent chemical and fuel resistance. It helps to prevent loosening of bolts, screws and studs up to 1" diameter from vibration. Heat may be required to disassemble the part.
Ideal application for valve sets, fasteners on vibrating machines, automotive suspension bolts, refrigeration parts, transmission and engine block studs.
Thread locking
High Strength
Medium Viscosity
PACKING SIZE
6271-10 - 10ml
---