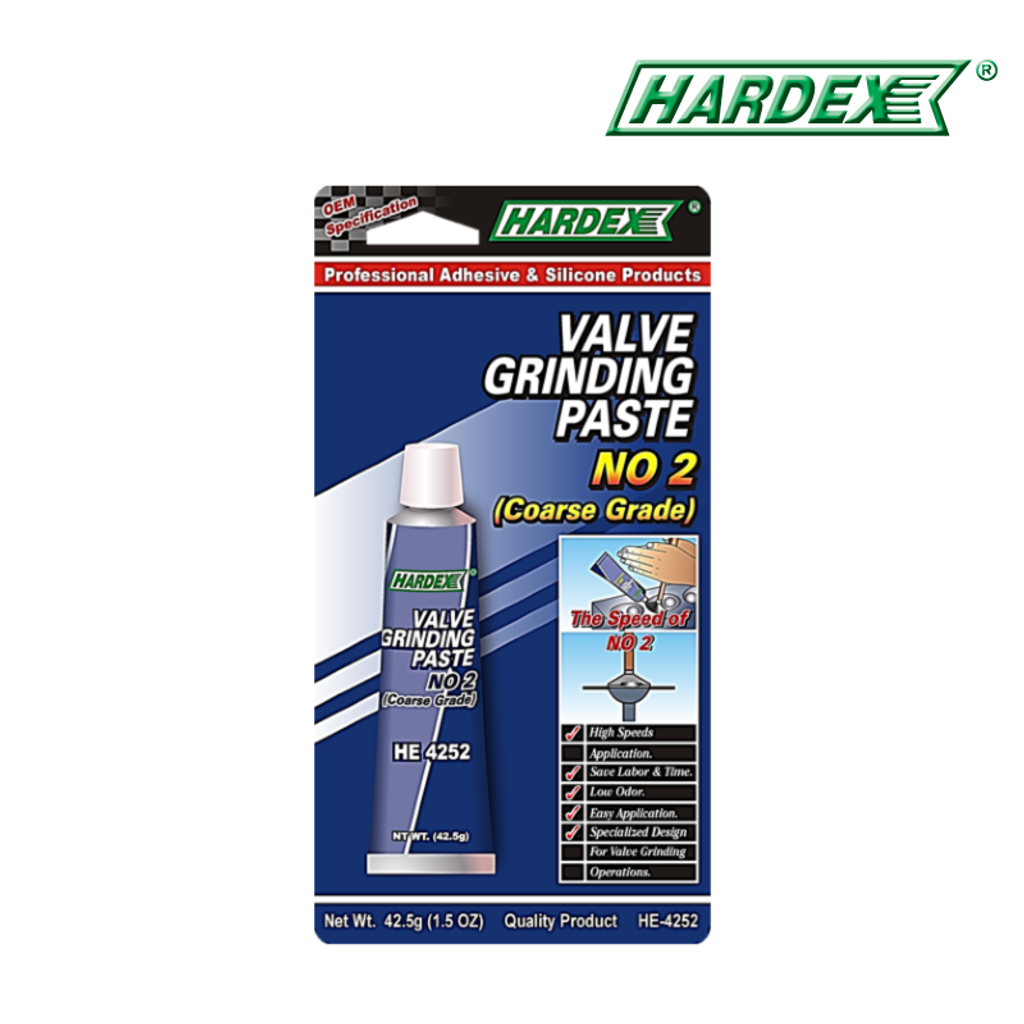 Hardex Valve Grinding Paste Coasrse Grade HE4252
Hardex Valve Grinding Paste No2 HE4252 contains coarse grade grit. It is specially designed for valve grinding application on automotive, marine engines and industrial. It can be used for grinding chromium, cobalt, discs, hard-faced seats, removes surface defects, gums, carbon deposits, burns & corrosive. Ideal to use on valve of combustion engines. Valve Grinding Paste No 2 is formulated for finishing valve grinding.
Size: 42.55g Tubed Carded.
---